Get Up-Stand Up Posters
Get Up-Stand Up Posters size is 24 x 36 in, and the price is $8.99, buy cheap get up-stand up posters at goldposters!
Get Up-Stand Up Posters is now in their proper places, and it doesn't take an elaborate system to keep things up-to-date. This unit has very bright colors and you can read the writing perfectly well. It is very expensive to frame but it's an amazing poster. It looks true to its online image and description. The detail and colors are breathtaking. This 24 x 36 in poster was hand designed and printed by . These are printed on high quality paper and ready for framing. Get Up-Stand Up Posters is a great print, you can see the details of the paint strokes and the color is a lot more realistic than in some of the prints.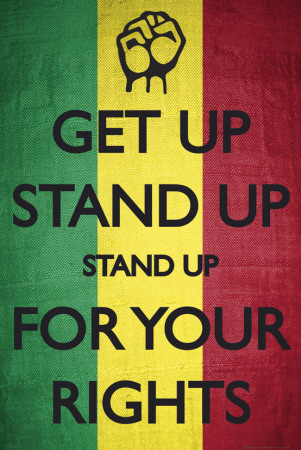 Manufacture:
Type: Poster
Size: 24 x 36 in
Posters related with Get Up-Stand Up