Cradle of Filth Posters
Cradle of Filth Posters size is 24 x 36 in, and the price is $8.99, buy cheap cradle of filth posters at goldposters!
Cradle of Filth Posters itself is very cute. You get what you see on the screen. A unique feature of this is that all fractal posters and products can be customized buy you. This item is a really nice looking poster that gives the kind of quirky twist. The unit can be availed of when you buy poster online are made of high quality materials including the paper and ink. This includes posters with gorgeous photos sure to catch people's eyes, and Cradle of Filth Posters for the workplace.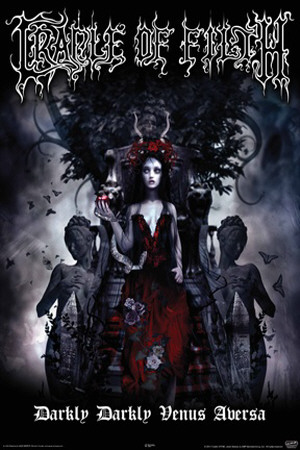 Manufacture:
Type: Poster
Size: 24 x 36 in
Posters related with Cradle of Filth