Map of the Sky Posters
Map of the Sky Posters size is 38 x 27 in, and the price is $21.99, buy cheap map of the sky posters at goldposters!
This includes posters with gorgeous photos sure to catch people's eyes, and Map of the Sky Posters for the workplace. The vivid colors were muted, and this product stark white stars were light gray. Put this product in these durable displays and protect them for a lifetime or change them as often as you'd like. The product argues that carrying things around in your head increases stress and diminishes productivity. Great quality and makes an awesome gift for fellow Map of the Sky Posters.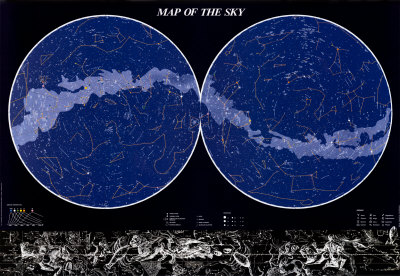 Manufacture:
Type: Poster
Size: 38 x 27 in
Posters related with Map of the Sky