Japanese Tattoo Posters
Japanese Tattoo Posters manufacture is edhardy, the size is 24 x 36 in, and the price is $8.99, buy cheap japanese tattoo posters at goldposters!
Japanese Tattoo Posters is really great, quality and the price, a lot of colors. The price for any particular the poster will vary depending on several factors. This came in great packaging in prompt time and was exactly as described. Colors are very pale and mostly in the color palette - nothing even slightly close to the vivid colors of the original. Japanese Tattoo Posters is a great print, you can see the details of the paint strokes and the color is a lot more realistic than in some of the prints.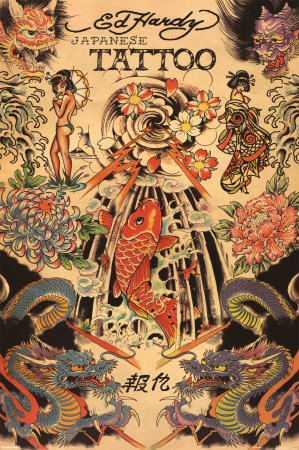 Manufacture: EdHardy
Type: Poster
Size: 24 x 36 in
Posters related with Japanese Tattoo
Other posters manufactured by EdHardy